I spent 30+ years running a successful construction business that ranged in scope from small residential projects to work with multi-level large commercial systems with major construction projects. At each level, my particular talent was holding the big picture, and coordinating all of the elements harmoniously and skillfully, no matter the level of system.
Also, for the last 30+ years, I have studied, trained, practiced and taught in a philosophy and psychology of human interaction and effective management. These two disciplines have informed, influenced and supported one another—the integration helps me to see, hear, understand and support work at every level of system with practicality, empathy, emotional intelligence and purpose.
My Approach
You, the client, are the only expert in your entire life who truly knows who you are and what you need. You are the only expert who can recognize what is absolutely best for you. As your coach, I help you discover what your own personal "best" might be.
Every day we make choices to do or not do many things. These choices may range from profound to trivial and each one has an effect that makes our lives more fulfilling or less fulfilling, more balanced or less balanced, that make our process of living more effective or less effective. Life coaching helps you learn how to make choices that create an effective, balanced and fulfilling life.
I help you connect your head and your heart in a way that transforms your passion for your dreams into action for your life.
My Training
Here's some information about my learning journey to help others in their efforts to grow, master their problems, and become more effective in their lives.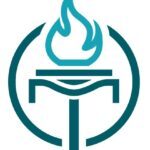 Teleos Leadership Institute
Teleos Coach Development Program
Advanced ICF Coach Training
Increase Emotional Intelligence and relationship skills to coach leaders through organizational complexity, developing relationships and resonant climates. Join a network of peers and master coaches.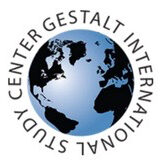 Gestalt International Training Center
Cape Cod Training Program
Couples, Families, Teams Certificate
A process of intervening for the highest impact for individuals, dyads and small groups/work-teams. Content and theory, intensive small group practice sessions in applied foundational principles.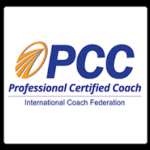 International Coach Federation
Professional Coaching Certification
PCC
Completion of an entire ICF Accredited Coach Training Program (ACTP). 500+ hours of coaching experience with at least 25 clients following coach-specific training. Completion of the Coach Knowledge Assessment (CKA).